Join Us In Our Prayer Ministry:
Prayer Ministry Team - meets Saturday mornings at 9:00 in the Prayer Room.
Sunday Morning Prayer Team - meets Sunday mornings after each service to pray with individuals.
E-mail Prayer Ministry Team - receives prayer requests each week through e-mail.
If you have a prayer request, e-mail it to: Clcmail1@aol.com
Wireless communication has been around a lot longer than cell phones and pagers.
Prayer always provides a crystal clear connection between you and God. And there's never a charge for roaming.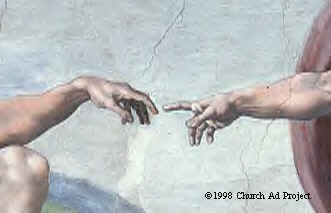 Today is:

The daily prayer is from Christ in Our Home: